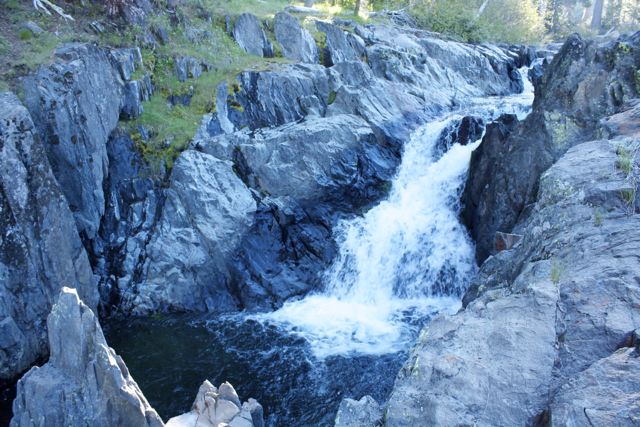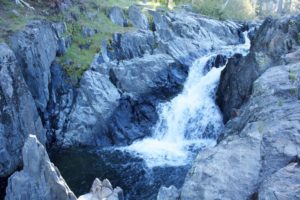 2013 Weekly Real Estate Market Report
Truckee, CA Homes for Sale
Residential Properties – Single Family Homes and Condominiums
Week of:  July 22nd to July 28th
Active Inventory Summary:
Active Listings: The current inventory of Truckee Homes and Lake Tahoe Cabins stayed the same from last week with 892 residential properties for sale; 673 single family homes and 219 condominiums for sale.
REO-Short Sale Active Listings:  Of the active listings, there are only 3 properties listed as an REO and 11 properties listed as a short sales in Lake Tahoe.
Months of Inventory:  Based on the current active inventory and sales for the previous 30-day period, the market has 7-months of inventory available.
Sales Summary:  Year-To-Date
Total Sales 2013 Vs. 2012:
Total Sales:  For 2013, there have been 768 residential properties sold in the market which is roughly 11% higher than the 688 properties sold in 2012 for the same period.  Of the total sales in the market this year, 607 have been single family homes, while 161 or 21% of the sales are condominiums.  In 2012 for the same period, condominiums represented almost 25% of the sales.
REO & Short Sales:  Distressed property sales are down significantly for the year with 46 REO sales, (6%), and 79 Short Sales, (10%) which results in 16% of the properties sold being distressed properties.  Conversely, in 2012 for the same period, there were 119 REO sales and 114 short sales or 34% of the total sales being distressed properties.
Sales by Price Range:  In 2013, there have been 437 residential properties sold with a purchase price below $500,000, 239 properties sold between $500,000 and $1,000,000 and 92 properties sold over $1,000,000.
Median and Average Sales Prices:  The median sales price for properties sold year to date is $450,000 while the average sales price is $668,894.  For the same period in 2012, the median sales price was $393,500 and the average sales price was $528,742 which is an increase of 15% in median sales price and an increase of 26% in average sales price.
Last Week's Sales:  For the week of July 22nd a total of 27 properties sold which was down slightly from the prior week's sales of 30 properties.
Pending Sales:  Currently there are 247 pending residential sales in the market which is up from the previous week's pending sales of 239.  Of the pending properties, 19% are distressed properties with 40 being short sales and 9 being REO's.
Market Activity Summary:
Sales for the first four weeks of July 2013 are up slightly from 2012 with 109 residential sales closed as compared to 95 in 2012.  For 2013, a total of 768 residential properties have sold which is up 11% from the 688 sales for the same period last year.
Coldwell Banker Residential Brokerage for 2013 is #1 in the entire market in terms of both unit sides sold, (373 sales) and sales volume sold, ($163 million).
The median sales price for residential properties remains at its highest point of $450,000 which is up 15% from the median sales price of $393,500 in 2012.  Similarly the average sales price has gone up a sizable 26% to $668,894 as compared to last year's average sales price of $528,742 due in large part to the higher number of luxury sales in the market since the beginning of the new year.
The segment of the market with the highest level of sales continues to be homes priced under $500,000 as 57% of the sales or 437 properties have sold in this price range which is down slightly from 2012 where over 65% of sales or 447 properties sold in this price range.
Luxury homes and Tahoe Lakefront Cabin sales, homes priced above $1,000,000, have gone up 84% from 2012 with 92 luxury properties selling since the beginning of the year as compared to only 50 luxury sales for the same period in 2012.  Luxury sales represented 12% of sales thus far this year.  The median sales price for luxury properties in 2013 is $1,712,500 as compared to a median price of $1,385,000 in 2012 which is up 24%.  The average sales price of luxury homes in 2013 is $2,310,745 as compared to $2,077,614 in 2012 which is an 11% increase.
The mid-range market sales, $500,000 to $1,000,000 have gone up 25% from last year with 239 properties sold in this segment or 31% of sales as compared to 191 properties sold or 27% of sale in this range in 2012.
Distressed properties, REO's and Short Sales, have in essence become much less impactful relative to what we experienced in 2012.  For 2013, short sale properties closed have gone down 30% with 79 closed short sales in 2013 as compared to 114 closed short sales in 2012.  Similarly, REO properties closed in 2013 have gone down (61%) with 46 properties closed in 2013 as compared to 119 properties closed in 2012.  Overall, distressed property sales, (REO and Short Sales) represent 16% of the sales in 2013 which is significantly less than the 34% in 2012.
The active inventory on a year over year basis is down roughly 14% as we currently have 892 residential properties listed for sale as compared to 1,035 a year ago at this time.  Inventory is at its highest point for 2013.
NOW MAY BE A GREAT TIME TO CONSIDER BUYING!  With today's solid inventory, there remain many quality properties to choose from throughout the north Lake Tahoe and Truckee area.  When you compound the inventory available with homes still priced at 10-year lows and some of the lowest interest rates in history, savvy real estate investors are taking advantage of this market and acquiring homes in many of the Lake Tahoe and Truckee resort communities.
Note: Data on this page is based on information from the Tahoe Sierra Board of Realtors, MLS.  Due to MLS reporting methods and allowable reporting policy, this data is only informational and may not be completely accurate.  Therefore, Coldwell Banker Residential Brokerage does not guarantee the data's accuracy.  Data maintained by the MLS may not reflect all real estate activity in the market.  BRE License # 1908304
­­