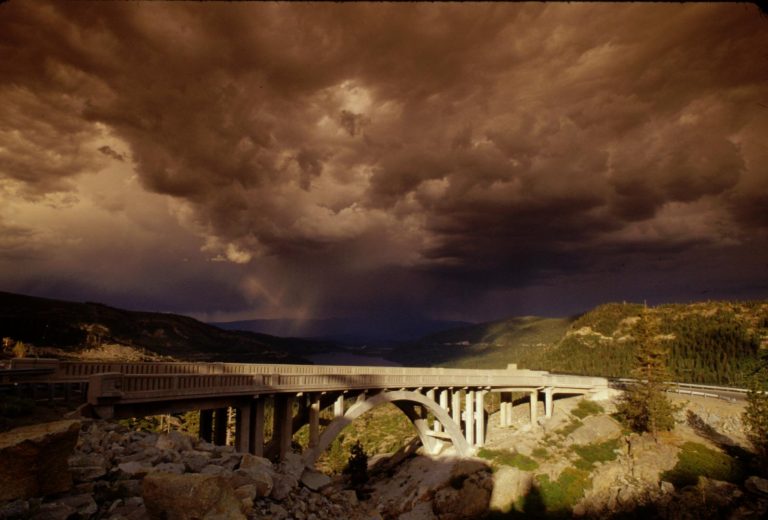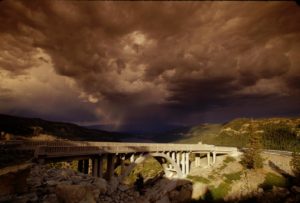 2012 Real Estate Market Report
Truckee Real Estate & Lake Tahoe Cabins
Residential Properties – Single Family Homes and Condominiums
2012 Year End Real Estate Report Summary
Residential Sales Summary 2012
Total Sales: 2012 was the single largest year for residential sales in the market since 2004 when 1,588 residential properties sold in the market. For 2012, a total of 1,419 residential properties sold as compared to 1,225 for the same period in 2011 which is a year over year increase in sales of almost 16%. Of the total sales in the market this year, 1,122 were single family homes, while 297 or 21% of the sales were condominiums. In 2011 there were 964 single family homes sold and 261 condominiums sold or 27% of the sales.
Coldwell Banker Residential Brokerage ended 2012 as the market leader in both overall units sold with 619 sales sides. As well as sales volume sold, $255 million. This is the second year in a row where Coldwell Banker finished as the #1 real estate firm in the market.
REO & Short Sales: Foreclosure and REO property in Lake Tahoe and Truckee mirrored the national trend of banks supporting short sales as compared to last year. For 2012, Lake Tahoe and Truckee short sale properties closed went up by 7% with 199 closed short sales in 2012 or 14% of sales as compared to 186 closed short sales in 2011 or 15.2% of sales. Short sales surpassed REO properties closed in 2012. REO properties closed in 2012 went down (11.5%) with 184 properties closed in 2012 or 13% of sales as compared to 208 properties closed in 2011 or 17% of sales. Overall, distressed property sales, (REO and Short Sales) represented 27% of the sales in 2012 which is significantly less than the 32% in 2011.
Median and Average Sales Prices: The median sales price for residential properties reached $405,000 which went up 1.5% from 2011 where the average sales price was $399,000. The average sales price went up 12% to $600,806 as compared to last year's average price of $535,460. Two of the prime factors for the higher median and average sales prices were because of the higher number of luxury sales and the lower number of distressed sales in the market. 2012 was likely the bottom of the market for the Tahoe-Truckee area.
Sales by Price Range or Market Segment: For the year, there were 898 residential properties sold at a price below $500,000, 387 properties sold between $500,000 and $1,000,000 and 134 properties sold over $1,000,000.
The segment of the market with the highest level of activity were homes priced under $500,000 as over 63% of the sales or 898 properties sold in this price range. The 2012 trend in this segment was similar on a percentage basis to 2011 where over 66% of sales or 812 properties sold in this price range.
Luxury home sales, and Tahoe Lakefront Cabins – homes priced above $1,000,000 went up a whopping 32% from 2011 which was the largest growing segment of the market for the year on a percentage basis. There were 134 luxury properties sold in 2012 which represented 9% of sales as compared to 101 properties sold last year in this segment. The median sales price for luxury properties in 2012 was $1,600,500 as compared to a median price of $1,625,000 in 2011 which was down (1.5%). Conversely, the average sales price of luxury homes in 2012 was $2,431,235 as compared to $2,016,821 in 2011 which is a 29% increase. Coldwell Banker is the market leader for Luxury properties sold over $1.0 million with 28 properties sold representing a sales volume of over $46 million.
The mid-range market sales, $500,000 to $1,000,000 were up 24% from last year with 387 properties sold in this segment or 27% of sales as compared to 312 properties sold or 25% of sales in this range in 2011.
Pending Sales: The 2012 year ended with 166 pending residential sales in the market which rose nicely over the past two weeks of the year. The pending sales are indicative of the activity in the market and should get 2013 off to a good start.
Active Residential Inventory Summary:
Active Listings: The inventory for Truckee Real Estate and Lake Tahoe Cabins has continued its downward trend for the last three (3) months of the 2012 year. The current inventory of residential properties ended at 644 properties for sale; 459 single family homes and 186 condominiums for sale. The current inventory level is at the lowest point for the entire 2012 year. Coldwell Banker has almost 12% of the active listings in the market and continues to be the market leader for listings. Of the active listings, there are 64 properties listed as short sales, (10%) and 9 properties listed as REO sales, (1.4%). On a year over year bases, residential listings are down 29% from last year.
IT'S NOT TOO LATE! While inventory levels are at the low point for the year, there are still many quality properties to choose from throughout the north Lake Tahoe and Truckee area which is not the case in many areas of California. When you compound the inventory available with homes still priced at 12-year lows and some of the lowest interest rates in history, savvy real estate investors are taking advantage of this market and acquiring homes in many of the Lake Tahoe and Truckee resort communities.
Contact me, Bret Churchman today to Find Out More about the Opportunities Available in the Tahoe-Truckee Market.
Note: Data on this page is based on information from the Tahoe Sierra Board of Realtors, MLS. Due to MLS reporting methods and allowable reporting policy, this data is only informational and may not be completely accurate. Therefore, Coldwell Banker Residential Brokerage does not guarantee the data's accuracy. Data maintained by the MLS may not reflect all real estate activity in the market. DRE License # 1908304