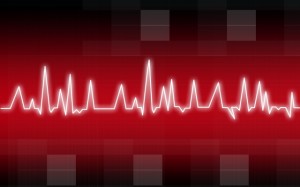 2012 Weekly Real Estate Market Report
Truckee Real Estate and North Lake Tahoe Homes
Residential Properties – Lake Tahoe Cabins and Condominiums
Week of:  October 1st to October 7th
Active Inventory Summary:
Active Listings: The inventory for Lake Tahoe cabins went down slightly from the previous week to 887 residential properties for sale; 669 single family homes and 218 condominiums for sale.  The current inventory level is at the lowest point since May of this year which is obviously a result of a very active summer for real estate sales in the market as well as homeowners taking their homes off the market for the winter.  Coldwell Banker has almost 15% of the active listings in the market and continues to be the market leader for listings.
Lake Tahoe Foreclosure–Short Sale Active Listings:  Of the active listings, there are 91 properties listed as short sales, (10.3%) and 14 properties listed as REO sales, (1.6%).  The total percentage of distressed properties listed for sale, (11.9%) is vastly different than the percentage of distressed properties sold on a year to date basis which is roughly 30%.
Months of Inventory:  Based on the current inventory and sales for the previous 30-day period, the market has a little over 5-months of inventory available.
Sales Summary:  Year-To-Date
Total Sales 2012 Vs 2011:
Total Sales:  For 2012, there have been 1,025 Lake Tahoe cabins sold in the market as compared to 900 for the same period in 2011 which is a year over year increase in sales of over 14%.  Of the total sales in the market this year, 807 have been single family homes, while 218 or 21% of the sales are condominiums.  In 2011 for the same period, condominiums represented 27% of the sales which is much higher than what we are experiencing in 2012.
REO & Short Sales:  Of the properties sold this year, 155 have been REO's, (15.1%), and 154 have been Short Sales in Truckee, (15%) which results in 30% of the properties sold being distressed properties.  In 2011 for the same period, there were 162 REO sales and 129 short sales or just over 32% of the total sales.
Sales by Price Range:  For the year, there have been 666 residential properties sold priced below $500,000, 274 properties sold between $500,000 and $1,000,000 and 85 properties sold over $1,000,000.
Median and Average Sales Prices:  The median sales price for properties sold year to date is $390,000 while the average sales price is $535,749. For the same period in 2011, the median sales price was $400,000 and the average sales price was $544,037 which is a (2.5%) decline in median sales price and a (1.5%) decline in the average sales price from 2011 to 2012.
Last Week's Sales:  For the week of October 1st, a total of 26 properties sold which was down 38% from the prior week's sales of 42 properties.  Of the properties sold last week, three (3) properties sold at a price above $750,000.
Pending Sales:  Currently there are 218 pending residential sales in the market which is down slightly from the previous week.  Currently 16% of the pending sales are distressed properties with 19 being short sales and 17 being foreclosure properties in Truckee.
Market Activity Summary:
The month of September ended on a very strong note with an average of 39 sales per week for the last two weeks.  September 2012 sales saw 137 properties sell which was down slightly from the 146 sales in September of 2011.  The first week of October sales of 26 properties is encouraging as we continue to experience brisk activity from interested Buyers.
On a year to date basis, there have been 1,025 residential properties sold as compared to 900 for 2011 which is an overall favorable increase of 14%.
The median sales price for residential properties has decreased from last year by almost (2.5%) to $390,000, while average sales prices have similarly decreased by almost 2% to $535,749.  These price trends continue to support the sense that the North Lake Tahoe and Truckee market may be nearing or at the bottom of the market based on the sales activity and sold price trends we have experienced in the past 90-days.
The segment of the market with the highest level of activity continues to be homes priced under $500,000 as over 65% of the sales or 666 properties have sold in this price range which is similar to 2011 where 67% of sales or 599 properties sold in this price range.
Luxury home sales, homes priced above $1,000,000, are up 13% from 2011.  There have been 85 luxury properties sold which represents over 8% of sales this year as compared to 75 properties sold last year in this segment.  The median sales price for luxury properties in 2012 is $1,489,519 as compared to a median price of $1,675,000 in 2011 which is down (11%). Similarly, the average sales price of luxury homes in 2012 is $2,022,078 as compared to $2,142,351 in 2011 which is a decrease of (5.6%).  Coldwell Banker is the market leader for Tahoe Lakefront Cabins sold over $1.0 million with 22 properties sold or 26% with a sales volume of $31 million.
The mid range market sales, $500,000 to $1,000,000 are up 21% from last year with 274 properties sold in this segment or 27% of sales as compared to 226 properties sold or 25% in this range in 2011.
In the area of distressed properties we are mirroring the national trend of more banks supporting short sales as compared to last year.  For 2012, short sale properties closed have gone up by 19% with 154 closed short sales in 2012 as compared to 129 closed short sales in 2011.  Conversely REO properties closed in 2012 have gone down (4%) with 155 properties closed in 2012 as compared to 162 properties closed in 2011.  Overall, distressed property sales, (REO and Short Sales) represent over 30% of the sales in 2012 which is slightly less than the 32% in 2011.
The active inventory of residential properties went down slightly from last week to 887 residential properties for sale.  There are 669 single family homes and 218 condominiums listed for sale in the market.  On a year over year bases, residential listings are down 30% from last year at this time.
NOW MAY THE BEST TIME TO BUY!  With the existing inventory of residential properties in the market, homes priced at 12-year lows and some of the lowest interest rates in history, savvy real estate investors are taking advantage of this market and acquiring homes in many of the Lake Tahoe and Truckee resort communities.  Now may be one of the best times for Buyers considering an investment in a vacation home or investment property in the North Lake Tahoe area.
Note: Data on this page is based on information from the Tahoe Sierra Board of Realtors, MLS.  Due to MLS reporting methods and allowable reporting policy, this data is only informational and may not be completely accurate.  Therefore, Coldwell Banker Residential Brokerage does not guarantee the data's accuracy.  Data maintained by the MLS may not reflect all real estate activity in the market.  DRE License # 1908304