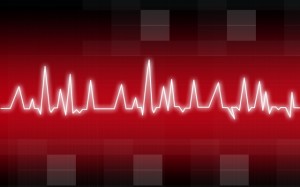 2012 Weekly Real Estate Market Report
North Lake Tahoe-Truckee Region
Residential Properties – Single Family Homes and Condominiums
Week of:  February 6th to February 12th
Active Inventory Summary:
Active Listings: The inventory for residential home and condominiums in Truckee and Tahoe is currently at the lowest level for the past 14-months with 804 active listings in the market; 567 single family homes and 237 condominiums for sale.  Coldwell Banker has over 14% of the active listings in the market and continues to be the market leader for listings.
REO-Short Sale Listings:  Of the active listings, there are 122 properties listed as short sales, (15.2%) and 27 properties listed as REO sales, (3.4%).
Months of Inventory:  Based on the current inventory and sales for the previous 30-day period, the market has roughly 11-months of inventory available.
Sales Summary:  Year-To-Date
Total Sales 2012 Vs 2011:
Total Sales:  For 2012, there have been 93 residential properties sold in the Tahoe and Truckee homes market as compared to 77 for the same period in 2011 which is a year over year 20.8% increase in sales.  Of the total sales in the market this year, 76 have been single family homes, while 17 or 18% of the sales are condominiums.  In 2011 for the same period, condominiums represented 43% of the sales which is significantly higher than we are experiencing in 2012.
REO & Short Sales:  Of the properties sold this year, 19 have been REO's, (20.4%), and 27 have been Short Sales, (29.0%) which results in over 49% of the properties sold being distressed properties.  In 2011 for the same period, there were 15 REO sales and 14 short sales or just over 37% of the total sales.
Sales Price Range:  For the year, there have been 62 homes in Truckee and Tahoe sold that were priced below $500,000, 28 properties sold between $500,000 and $1,000,000 and 3 properties sold over $1,000,000.
Median and Average Sales Prices:  The median sales price for properties sold year to date is $354,000 while the average sales price is $421,023. For the same period in 2011, the median sales price was $390,000 and the average sales price was $532,194 which is a (9.2%) and (20.9%) decline in price respectively year over year.
Last Week's Sales:  For the week of February 6th, a total of 13 properties sold which was down from the previous week's sales of 18 properties.  Of the properties sold last week, two (2) of the properties sold were priced over $750,000.
Pending Sales:  Currently there are only 148 pending residential sales in the Truckee and Tahoe real estate market which up slightly from the previous week.  Of the pending sales, 13 are short sales and 42 are REO properties which is roughly 37% of the pending sales being distressed properties.
Market Activity Summary:
The 2012 real estate market in the Tahoe-Truckee area is off to a slightly better start in terms of total sales with an increase in sales of roughly 21% from the previous year at this time.  Thus far there have been 93 residential properties sold as compared to 77 for 2011.  While total sales are up the median and average sales prices are significantly down from the same time as last year.  With only six weeks of data thus far it is too soon to draw any conclusions until we are at least through the first quarter of the year.  The 2012 winter has been one of the driest on record in six decades and has dramatically impacted winter vacationers to the area.  We are not sure if sales would have been much better had there been more snow in the area.
Median sales prices have decreased from last year by 9.2% to $354,000 while the average sales prices have decreased by 20.9% to $421,023.  The overall decline in sales prices is certainly a driving factor influencing home sales on a year to date basis for astute investors looking to own a property in this remarkable resort area.
The hottest segment of the market continues to be homes priced under $500,000 as roughly 67% or 62 properties have sold in this price range.  In 2011, 52 properties sold in this price range which was almost identical from a percentage basis as this year.  Certainly the price declines have influenced this trend.
Luxury home sales, homes priced above $1,000,000, are half from 2011 sales as only 3 properties or 3.2% of sales have sold year to date as compared to 6 properties sold last year in this segment.
The mid range market sales, $500,000 to $1,000,000 are up dramatically from last year with 28 properties sold or 30.1% of sales as compared to 19 properties sold or 24% in this range in 2011.
One of the biggest changes in sales thus far are distressed properties, REO and Short Sales in Truckee and Tahoe which represent just over 49% of the sales in the market as compared to 37% last year.  Total REO and Short Sales are up 58% from the REO and Short sales sold in 2011. For 2012, there have been 46 properties sold as distressed sales and 27 of them are short sales.  We have begun to see a trend of more short sales closing that in previous years as banks appear to be more inclined to sell a property short as opposed to letting it go to foreclosure.
The active inventory of residential properties is at its lowest point in 14-months to 804 residential properties.  This is not uncommon this time of year as homeowners take their homes off the market for the winter or place them on a ski lease program.

Note: Data on this page is based on information from the Tahoe Sierra Board of Realtors, MLS.  Due to MLS reporting methods and allowable reporting policy, this data is only informational and may not be completely accurate.  Therefore, Coldwell Banker Residential Brokerage does not guarantee the data's accuracy.  Data maintained by the MLS may not reflect all real estate activity in the market.  DRE License # 00313415